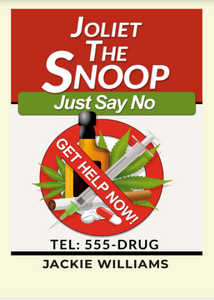 In this action-packed novel, Joliet The Snoop helps solve a drug problem when it starts affecting her high school!

They used their sleuth-y skills to uncover a distribution ring helping bring drugs into town from as far as Chicago! 
Joliet and her friends devise an intricate plan to catch the criminals and keep their town safe.
With their courage and determination, they managed to end the drug trade and set an example for their peers.