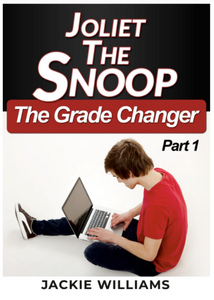 Joliet The Snoop is an exciting whodunit novel in which detectives investigate the suspicious changes in grades at Bates High School.

The challenge is uncovering the mystery's truth while attempting to stay unscathed and maintain good grades. The story will captivate young and mature readers with realistic dialogue and tension-packed situations.
Each chapter propels the reader further into the story's twists and turns, making it compelling.