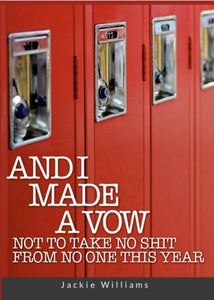 Josie had decided she would not put up with the same crap this school year she had to deal with last year.

This time, she's making peace with her enemies, listening close to gossip, and looking out for attacks before they happen. She has sworn an oath not to take any shit this school year.
Read on as Josie shares her day-to-day life with Ramone, Denise, Xavier, Mia, Richard, Felicity, Kevin, the rest of the gang, and all of the hilarious antics in Study Hall.
Josie's journey is full of thrilling twists and humorous turns—it's perfect for teens who need a laugh and a learning experience. With this book, readers can experience the lessons of friendship, courage, and perseverance that Josie learns.