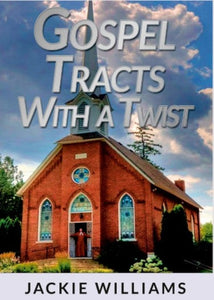 Gospel Tracts with a Twist is a series of books based on Luke 8:5-15 that deals with the issues people face when the Word of God is shared with them, but the cares of the world, times of testing, and the Devil presents themselves.

No matter your stage, you will see yourself in Gospel Tracts with a Twist.

Persecution From Within: A mysterious man shares the love and word of God with a prostitute. But many will not let her forget her past.

Forgive Us Our Debts: Conrad "borrowed" money from his sick mother, but the debt was forgiven. Now is his chance to forgive a debt that is owed to him. But will he?

And Satan was Watching: Tom, an atheist, has decided to give his life to God. And Satan was watching.