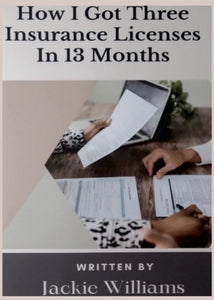 Having spent the majority of my life struggling financially, I was over it.  I needed a career and the Pandemic was a great time to sit down and think about the skills that I had and how I could them. 
When I set out to obtain my insurance license, I had no idea what to expect. In just over a year, I obtained three different insurance licenses. 
If you're considering obtaining your insurance license, don't hesitate - read how I did it.