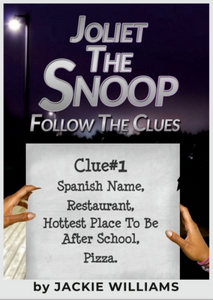 Someone has challenged the girls to hone their detective abilities. Is the situation benign or something to be wary of?

Uncover the answer with Joliet The Snoop - Follow The Clues. Prepare to apply your best Sherlock Holmes skills and work through the clues to crack the case.
Joliet The Snoop will help you along the way and make your sleuthing fun!