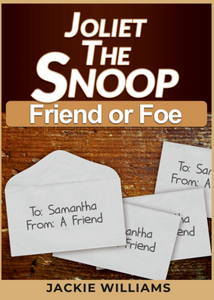 Will they find out who sent those threatening letters?
Meet Joliet and her friends, a team of the most intelligent detectives in town. When it comes to investigations, they can sniff anything you need them to nose out. Their detective skills are unmatched as they uncover clues, no matter how tiny or obscure! They're sharp enough to reveal secrets from miles away with their magnifying glass built right into their glasses for picking up that fine detail!
But don't wait until this case is solved because you never know when those creepy letters will become more than a dramatic inconvenience.