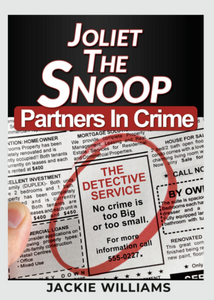 Joliet and her friends have just started their detective agency focused on solving children's mysteries!

From being bullied to having things stolen, they've got sleuths who can help solve it. Together they can find the culprits and solve any problem.
Joliet The Snoop: Partners In Crime is a great way to help young detectives work on their problem-solving skills, all while having fun!
Kids will be empowered to tackle tough scenarios and explore real-world logic as they look for clues and investigate mysterious events.