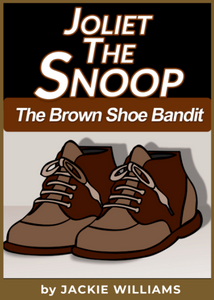 Joliet The Snoop and The Brown Shoe Bandit is a thrilling mystery with plenty of suspects. Follow Joliet and her friends as they conduct investigations to uncover the identity of the school principal's attacker.
A captivating and educational journey awaits, with brain-teasing puzzles and a mysterious villain with a great story behind them.
Join Joliet and her friends to discover the truth and have an unforgettable adventure.